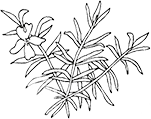 kind people are my kinda people
KIND WORDS
I have been lucky enough to work with some of the most amazing couples and families. I'm even more blessed that they took the time to say these kind words.
The Octagon House // Swansboro, NC
"Jess- Choosing you to capture our special moments was the easiest decision we made. Thank you for the beautiful memories! It was so easy to feel comfortable with you behind the camera. Your talent and artistic eye is unmatched and we just love working with you!"
- Chelsea + Ryan
Brooklyn, NY
"Thank you so much for making our dreams come true! We are in awe of your talent and and ability to capture the love and fun of that day. I knew you were good, but we have been completely blown away! I am thanking my lucky stars that everything aligned and you were able to be a part of our story. Your work is extraordinary!"
- Kaitlyn + Joe
The Coral Bay Club // Atlantic Beach, NC
"Jess, you were hands down one of my favorite parts of our wedding day! Your enthusiasm and presence alone was so warm and really made our wedding process come together. From our first chat to our engagement shoot, to the bridal session, to our big day, you kept everybody laughing and captured every special moment. Working with you is such a pleasure and your work is truly the best- You are just amazing!"
- Katie & Billy
The Coves // Linville, NC
" Jess, We will treasure our wedding photos forever. You absolutely captured our joy and excitement in the most beautiful way! Your passion for your work and for your clients shows through in every stage of the process. We could not be more pleased with how everything turned out! We were at ease from the moment we met you. A heartfelt THANK YOU for all you did to make our wedding day so special!
- Meagan + Andy